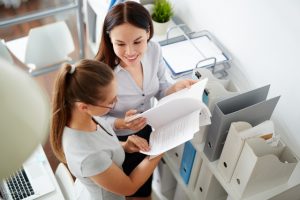 We provide hands-on services through constant interaction with our clients' management, so as to deliver efficient, effective and comprehensive assurance services without losing the personal touch.
Our audit approach complies fully with International Standards on Auditing while adding supplementary guidance to address local statutory requirements.
Our audit and assurance services could be sub-divided into the followings:
Statutory audit
Guided by the principle of independence, the audit team of Rich Moral CPA Limited provides annual audit reports that meet the auditing standards for the enterprise, and provides audit opinions on the authenticity and equity of financial statements and accounting records, as well as the consistency of accounting process. If required, we can provide management proposal in which to list out the existing critical problems, with improvement plan, references and suggestions.
We believe that audit is not just checking on financial data, but it should be focus on the implications of the financial data to the business, and thus identify the crux of the problem, in order to determine and implement the best solution. We are committed to providing quality and efficient services to our corporate clients with our years of audit experience in various industries, coupled with our compliance with auditing standards.
Special purpose audit
Today, when the business operation environment is getting more complex, enterprises must conduct specific audits for different operation purposes to meet different management objectives and demands.
Rich Moral CPA Limited has accumulated experience in audits for different purposes of various industries; we can provide investors a reliable basis for decision-making, through professional suggestions from our auditors.
Audit for investment immigrations purpose
An audit for investment immigration purpose differs from a usual audit for legal compliance that it aims at proving whether an applicant meets the asset and profitability tests as required by the receiving country. In view of the differences in economic systems, recognitions of professional qualifications and languages between the applicant's country of origin and the receiving country, the receiving country will be more likely to accept an audit report issued by an internationally recognized accounting firm and its certified public accountants.https://farmaciapotenza.com/cialis-daily-5-mg-senza-ricetta/